YOUR TRUSTED
BUSINESS
ADVISORS
---
Clients turn to our experienced team for powerful solutions that drive change in the core areas that impact business: Sales, Marketing, Human Capital, and Operations.
PARTNER PROFILES
---
At the soul of the company is a committed and inspirational team of people. In partnership with our clients SolutionStream Canada provide experience, ideas and creativity that help companies realize their potential.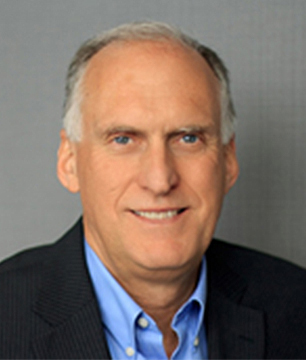 John Doyle
Strategy / Organizational Leadership & Development
John Doyle is President of JMD Group Inc. and licensee of Leadership Management International. He started his Business Coaching and Management Consulting practice in 2000 based on experience gained over twenty years in a variety of Senior Management roles with leading suppliers and service providers to the global mining industry.
John's client base crosses a broad range of industries with a primary focus on Mining and Mining Services companies. Areas of specialization include strategy development and implementation as well as Organization Leadership. He is retained as an advisor to a number of Executive Teams to support strategy implementation.
A Graduate of the University of Waterloo and Ivey School of Business, John is very active in the community. He is a Past Chair of the Burlington Chamber of Commerce, Chair of the Burlington Museums Foundation, Past President of the Canadian Explosives Distributors Association (CEDEC) and facilitator in the founding of the Ontario Mineral Industry Cluster Council (OMICC).
Business & Community Involvement:
Productive Leadership | LMI | Burlington Museums Foundation | Burlington Chamber of Commerce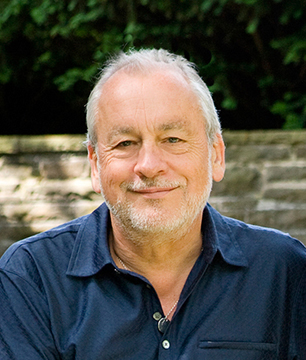 Rob Stonehewer
Branding & Strategic Creative Marketing
Rob Stonehewer is an experienced creative director, writer and results-driven marketing professional. Together with his team at RSA Marketing, Rob provides a complete range of marketing services including brand identity, marketing communications, websites, promotions and performance improvement programs.
Established in 1995, RSA Marketing (a division of Rob Stonehewer & Associates Inc.) has been a long-term, preferred supplier to American Express and worked with Fortune 500 companies such as AT&T, Castrol, Qualcomm and Sun Microsystems, as well as many small to mid-size companies including Archmill House, Burlington Chamber of Commerce, CADA (Canadian Auto Dealers Association), Cogeco Cable, Kaajenga, TESC Contracting and Thordon Bearings.
Rob Stonehewer is also the owner of RSA Furnished Rentals, Director of Burlington Museums Foundation and Board member of Burlington New Millennium Orchestra. Rob was also the Vice-Chair of the Museums of Burlington, Chair of the Burlington Chamber of Commerce Marketing & Communications Committee, and advisor to the Halton Region Business Access to Professionals program.
Business & Community Involvement:
RSA Marketing | RSA Rentals | Burlington Museums Foundation | BNMO | Burlington Chamber of Commerce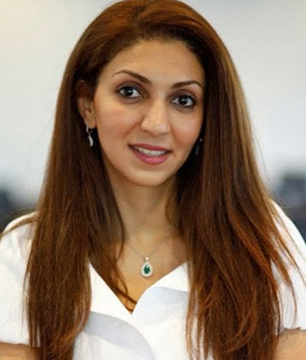 Dr. Haniyeh Yousofpour
Organizational Behaviour/Change, Diversity Management & Process Excellence
Dr. Haniyeh Yousofpour is a business consultant with a passion in organizational change management, improving business processes and human capital.
Haniyeh has a PhD in Business Administration specializing in Human Resource Management and Organizational Behaviour, an MBA in Finance and is process excellence six-sigma certified. She has worked for and provided consulting to multinational Fortune 500 companies and has delivered executive training including Emotional Intelligence (EQ) training sessions globally.
In addition to her consulting practice, Haniyeh teaches various Human Resource Management and Organizational Behaviour courses for Bachelor of Commerce and MBA program at McMaster University.
Business & Community Involvement:
McMaster University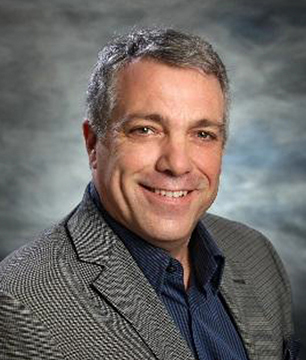 Peter Faggioni
Sales & Business Development
Peter Faggioni specializes in business development strategies, operational organization and Impact Benefit Agreements (IBA's).  Over the past 30 years, Peter has held progressively more responsible positions from Territory Representative through to Vice President of Business Development/Operations .
Recently, he launched his own business, 4K Business Innovations which capitalize on his  extensive experience in the Healthcare, Construction and Energy industry.
Peter is a graduate from Laurentian University.  He currently sits on the Board of Governors with Laurentian University, where he chairs the Property Development Planning Committee.  He recently was a member of the Board of Directors with the Sudbury Construction Association. Over his professional career, Peter has volunteered with many charitable and community based organizations.
Business & Community Involvement:
Laurentian University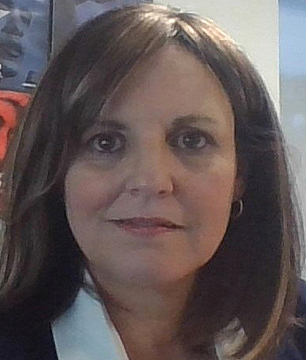 Alison Griffin
People and Culture, Strategic Planning, Organization Effectiveness, Employee & Labour Relations
Alison is a seasoned, strategic Human Resources professional with 20+ years' experience in both the public and private sectors implementing Human Resources programs to engage employees and deliver on organization goals.  A proven consultant, strategic thinker and decision-maker, she quickly gains the confidence of leaders and employees.
She firmly believes that people are the only real source of competitive advantage for any business or organization. Her work with small to medium-size enterprises focuses primarily on building an environment and supporting HR structure where people can learn, grow and contribute to their full potential in a safe, healthy and engaging culture.
Alison is a graduate of McMaster University and a Certified Human Resources Leader (CHRL). She also is a certified Korn Ferry/Lominger Leadership Architect and Predictive Index (PI) Analyst.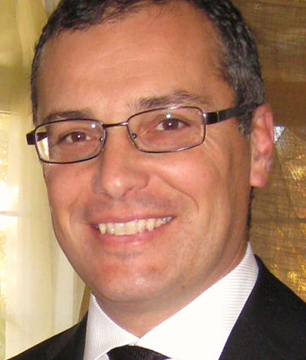 Gregory Romain
Mergers, Acquisitions, Business Succession, Mine Services
Greg Romain was President & C.E.O. of Norcast a Canadian manufacturing company selling consumable products to the global mining industry. Greg took the company public as an income trust in 2005 and with the regulation changes to the income trust sector the company was sold to a private equity group in 2007.
Mr. Romain has been involved in the mining and mineral processing industry for over 20 years. He is currently presently President and CEO of GoWest Gold Ltd., a junior TSX Venture traded gold miner involved in the acquisition, exploration and development of mines and mineral lands.
Business & Community Involvement:
GOWEST Gold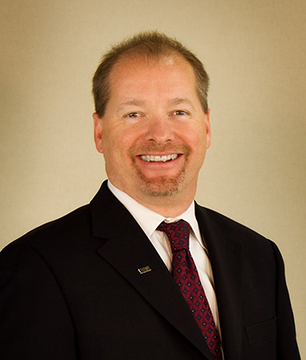 Robert Seguin
Exceptional Performance Culture Development
Robert Seguin is the Managing Partner of The Productive Leadership Institute. In operation since 2003, he and his team of facilitators, coaches and assessment experts have provided clients in North America and Europe with world-class organizational, team and individual development support to help clients raise their performance to exceptional levels.
Rob built his career and leadership skills over nearly 20 years in global marketing and sales in Canada, the U.S., and Europe. He led large organizations and marketing teams, including Allergan's blockbuster launch of Botox Cosmetic and was Business Unit Director, Medical Botox and Allergan Canada. He has been a featured speaker at several industry meetings including the PHARMAC conference, the Canadian Outdoor Measurement Bureau meeting and has chaired "Futures" in leadership conferences and LMI Executive Leadership summits.
Robert is a graduate of Carleton University with an Honours Bachelor of Commerce degree and a long-time volunteer coach for youth hockey, baseball and the Special Olympics program.
Business & Community Involvement:
Productive Leadership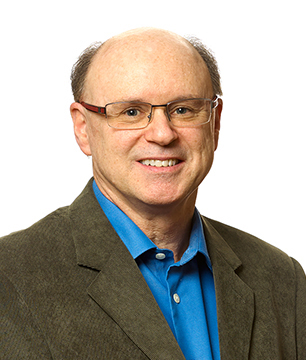 David Jamieson
Corporate Culture/Change Analytics – Environics Research
Dr. David W. Jamieson is currently Chief Scientist and Head of Advanced Analytics at Environics Research Group, a highly respected, 40 year-old Canadian marketing and intelligence research and consulting firm.
In addition, since 1997, after a career in academics studying attitude change and persuasion, Dave has been Chief Methodologist and Analyst for ERG's annual Canadian, and quadrennial American, studies of National Social Values. This research program, along with social values surveys conducted by ERG in more than 20 other countries world-wide, has generated a deep understanding of values in many contexts and produced a number of popular press books (e.g., Dave was a contributing author to Fire and Ice: The United States, Canada and the Myth of Converging Values, which won the 2003 Donner Prize for Public Policy writing and was named to the Literary Review of Canada's list of the "100 Most Important Books Ever Published in Canada").
Based on this expertise in human values, Dave also leads the Corporate Culture Change practice area at Environics, providing methodological and measurement support in partnership with The Productive Leadership Institute. Dave is an Adjunct Professor at Royal Roads University, recently re-appointed in the School of Leadership Studies (formerly a faculty member in the Institute for Values-Based Leadership).
Business & Community Involvement:
Productive Leadership | Environics Research Group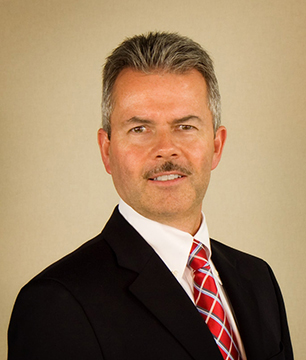 Rick Orr
Leadership/Organization Development Facilitation and Coaching
Rick is an experienced facilitator and motivator who has been providing professional development and training for over 20 years. Rick has been the senior facilitator with The Productive Leadership Institute for 10 years and facilitates leadership programs to senior executives and management teams across North America.
He has worked with hundreds of clients and is recognized for his interpersonal talents and ability in assessing people's needs and helping them to effectively develop behaviours and strategies to improve individual performance.
Rick has been Awarded Leadership Management International (LMI) Facilitator of the Year for Canada at LMI's global conference.
Business & Community Involvement:
Productive Leadership | LMI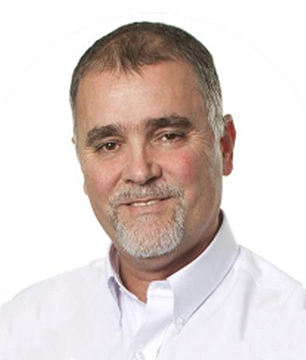 Wray Carvelas
Executive Business Leadership & Motivation, Strategy Development & Execution
Wray is an authentic people-oriented leader who transforms organizations and gets bottom-line results. His focus and energy enable leadership teams to find their true sense of purpose and deliver exceptional results.
Wray has 25 years of leadership experience. He has managed complex projects and grown businesses across multiple jurisdictions both organically and through M&A transactions. With his people-focused approach, Wray is able to unleash talent and potential in teams so that they can deliver their business objectives.
As the CEO of a global engineering firm, Wray, together with his team, developed and successfully implemented a strategy to globalize the business and double its enterprise value, growing share value by 130% and revenue by 70%. They optimized the business to achieve both organic growth as well as expansion through M&A deals. He transformed the business from an inward-focused private company to one which is poised for an IPO. He led 4,500 employees on five continents creating a strong values-based corporate culture.
Business & Community Involvement:
Ascencia Group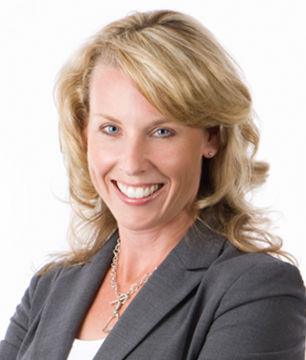 Cathy Schueler
Growth Strategy, Sales Enablement, Client Retention & Loyalty
Cathy Schueler is an accomplished Senior Leader with a valuable skillset and a proven track record of helping organizations build a growth strategy that wins new business and drives revenue. She works passionately to ensure marketing, sales and client onboarding focus on delivering the best client experience possible. Cathy understands not only the need for comprehensive planning but also the importance of flawless execution to retain loyal clients. She is committed to continuous improvement facilitating and leading complex, multi-faceted organizational strategic initiatives that streamline operations, boost engagement of all stakeholders and generate results. 
Cathy is a valued contributor to any sales organization leveraging her marketing knowledge to act as a growth enabler improving win-rates, increasing average revenue of each sale and cross-selling to build integrated solutions to meet client's business needs. She uses her expert communication skills to work with organizations to articulate their value proposition and win new business against the competition.  She has worked to improve sales forecasting accuracy, engaged sales teams – both direct and indirect sales channels – using best practices in communications and incentives to improve overall performance.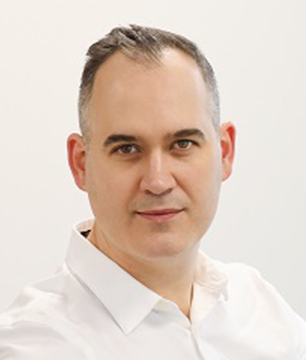 Nathan Miller
Operational Excellence, Change Management, Project Management, Asset Management & Maintenance
Nathan Miller is a business and operations management consultant with a career built over 20+ years of working within customer service, operations, maintenance and project management capacities with various organizations. Nathan's areas of experience are within Operational Excellence and Continuous Improvement through Lean Management, Strategic Operations Planning & Change Management, Process Optimization, as well as Asset Reliability Management.
Nathan has worked in various work settings from small to medium, privately-owned companies as well as large, publicly-traded corporations within health-care, mining and mineral processing, pulp and paper, commercial and industrial construction, and skilled trades contractor services. 
Nathan holds an Associate Degree in Mechanical Engineering Technology and a Bachelor of Engineering Technology in Manufacturing.
Business & Community Involvement:
NathanMiller.ca | Medicor Research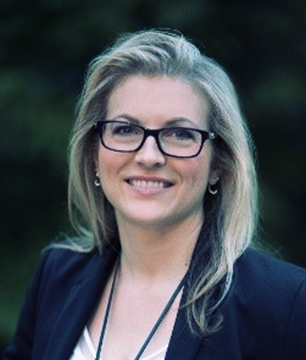 Jill Cashman
Brand Strategy & Marketing Communications with a focus on Employer Brand & Internal Communications
Jill Cashman is an experienced business consultant that has helped organizations articulate their value proposition, create their corporate identity and launch campaigns to drive awareness, shape perception and increase conversion. She has guided clients on internal and external branding, communications and marketing strategies for over 20 years with a relentless pursuit to form strong relationships, implement process and follow through on vision, with a continuous improvement mindset. A problem solver at heart, she works judiciously to uncover insights, sort through clutter and connect the dots to ensure positive outcomes.
With experience in B2B, B2C and B2T (business-to-talent), across industries from CPG to financial services, her diverse background and strong business acumen brings value to her client partners to help drive results-driven "human-to-human" brand and marketing communications strategies that connect with stakeholders and influence their actions. Over the past several years, she has focused on supporting human resources leaders with their employer brand, talent strategies and communications – developing the employee value proposition (EVP) strategy, recruitment marketing campaigns, onboarding programs and performance management communications – helping to shape culture, and improve employee experience and engagement.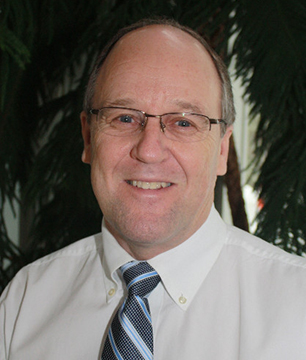 Oliver Koski
Sales and Revenue Growth, Business and Market Development
Oliver Koski, a seasoned sales professional with 40 years of experience in Sales/Marketing and Business Development primarily focused on the Canadian Mining and Construction industries. An industry connector, Oliver is sought out by companies committed to ramp up sales performance, break into new markets and improve the value they deliver to their customers.
Oliver's lengthy career has been based on experience in both civil and mine engineering enabling him to successfully build enduring partnerships with his customer base and several leading global underground mining and construction manufacturing companies. His industry knowledge, experience and ability to clearly understand and articulate client needs has earned Oliver the reputation of delivering innovative solutions that optimize both safety and productivity for his client base while driving sustainable revenue growth for supplier partners.
Oliver's primary focus is to build long term relationships with his clients based on earned trust, open honest communications and value delivery. He has been successful in spearheading and collaborating business agreements and building partnerships between industry and our Northern Indigenous communities.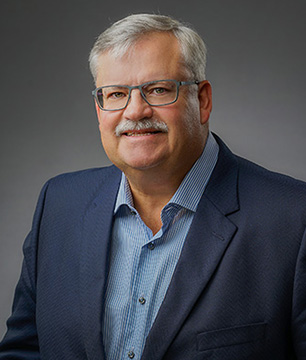 Dean G. Gatien
Business Development, Relationship Building, Strategy, Planning, Risk Review
Dean is an influential, trusted, Opportunity Maker. As principal at DGG5 Advising, he helps organizations realize profitable solutions and opens doors to opportunities that were previously unseen. Dean brings a unique perspective with 40 years and counting of industry wisdom, experience, and strong relationships with stakeholders in government, utilities, Indigenous, and partner corporations.
DGG5 excels in the development, construction, and maintenance of Power projects. Clients include Energy, Construction, and Utilities organizations across North America whether in Transmission, Distribution, Substations, Generation, and Renewables. Dean takes personal pride in helping clients navigate the Risk Review process. Through strategy, operational excellence, and a proven logistics framework, Dean has established himself as an Opportunity Maker with integrity in the industry.
Business & Community Involvement:
DGG5Advising.com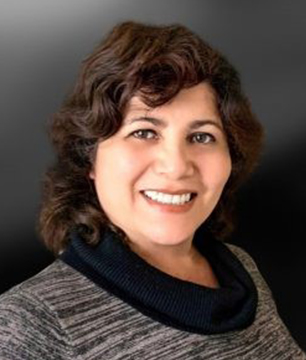 Celia Espinoza
Lean Project Management, Rapid Improvement Event Facilitation
Celia is a professional with 10+ years combined experience in process improvement, management consulting, business analysis, training, coaching and project management. Celia has helped dozens of businesses become customer-value driven by empowering people, re-engineering business processes and delivering positive business results.
Proven track record of success in identifying areas for improvement and developing initiatives that improve organizational and system performance for clients in Healthcare environment.
Celia holds a Lean Six Sigma Black Belt certification. She also holds a Master of Healthcare Administration and a Master of Business Administration degree.
Business & Community Involvement:
Relamco.com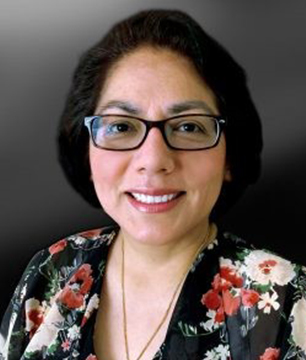 Erika Espinoza
Quality Improvement Plan, Lean Training and Certification
Erika has over 15 years' experience working in the manufacturing, education, and health care sector. As a health planner, she has prepared health profiles, needs assessments, conducted community engagements, facilitated workshops, and designed and managed projects across a variety of programs.
As a Lean trainer she has led 5S and Visual Management training and implementation, coached and mentored process owners through their A3 projects and conducted Lean assessments to determine organizational readiness. In addition, as a community facilitator, she has conducted impact assessments and facilitated engagement sessions with various First Nation communities across Northern Ontario.
Erika has a Lean Supply Chain Management Black Belt, a Lean in Healthcare Black Belt and an Advance Alternative Dispute Resolution certificate. She also holds a Master of Health Administration degree.
Business & Community Involvement:
Relamco.com